Storage moves are needed when:
You have bought a new home from a builder - builder contracts allow delivery from 1-2 years from signing (next to the reasonable date in 3 font).
When relocating to a new city (to find the right place)
When you need to sort things out after a life change
---
What you should know (in general) when considering other Storage providers

Do it Yourself




Self moves where you provide your own labor (you) to move into a fiberglassPOD, steel container like ABF, or your labor and your rented truck. This method works well if you are able bodied, have able bodied friends with flexible or unlimited time to share and when you do not have a job.

What to keep in mind for this move:
• You can get hurt and then still need to pay a professional mover.
• You provide the pads, shrink wrap, tape, gas, dollies, etc.
• Most of these containers are easily broken-in to because of thin side material on the unit and because they can't always be stored under roof.
• You still have to "professionally" pack boxes and professionally load (weight levels and tier) your unit
• You get professional movers to load your unit or pack your boxes you have just negated the cost reasons you chose SomeKindOfPODS in the first place.
• Always check with the storage company or transportation company how your goods are covered during and accident or should your unit be accidentally auctioned.

Mover Storage




The cost of these moves are either based on weight or volume (pallets). Consumers prefer this method because items are covered while in storage (as long as you purchased full replacement valuation for your move).

What to keep in mind for this move:
• A weight based storage move is generally associated with a "Brand" mover. A Brand mover has many companies "agents" who, for a fee, buy the use of the brand and then all of their interstate and storage moves go into the Brands system for scheduling. If you live here it is likely that your goods will be moved there for a future local move to your new home. This is where the Bad stories of movers "juggling" shipments begins. You don't know where there is (and who the other Brand agent is) and if it is of the best or worst standard of company/storage. You also are not gauranteed Storage Pallets at hour home (safe) because it has nothing to do with the costing.
• A Pallet based storage move (Volume) is one where your storage move cost is based on how many pallets are filled at your home. It is safe because you see things stored and you know there is no 3rd party transfer. Also, you know the storage pallets will arrive at your home because that is how the move is costed.
• All furniture and boxes are inventoried
• You have the option of self packing or having your boxes "professionally" packed
• Most mover storage is climate controlled. This means that there is no humidity coming from the floor and there is some ventilation at the ceiling and this is safe for 99% of what can be moved. Temperature and Humidity control is needed if you are moving heat sensitive items
• Always try to donate your long ladders on these moves as they cost more in storage than buying new later



---
---
Powered by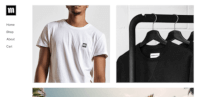 Create your own unique website with customizable templates.